The Ghana National Canoe Fishermen Council, in a petition issued in April 2017, accused groups it describes as "New Patriotic Party (NPP) functionaries" of taking over the management of some landing beaches countrywide.

The petition, which was forwarded to the Fisheries and Aquaculture Development had indicated that there has been a "violent and sudden invasion of fish landing beaches countrywide by groups rampaging and raving self-proclaimed NPP functionaries who claimed to have been given the power to take over the running of affairs at the beaches."
"The lawfully constituted landing beach committees were supplanted by new ones arbitrarily formed by Mr. Nii Lante Bannerman, Chairman of the National Premix Committee.These illegal committees are now in charge of the sale and management of premix fuel at the various landing beaches countrywide," the petition added.
The petition was issued to get the Ministry to devise immediate strategies to resolve this problem.
Fisheries Minister still appears indifferent
However seven months after this petition was issued, the sector Minister, Elizabeth Afoley Quaye still appears indifferent about the development.
She told Citi News that the ministry does not have a tracking system to identify culprits, hence the National Petroleum Authority (NPA), which has such a system "must take action."
The NPA, in series of letters dated between January and October 2017, informed the National Pre-mix fuel Committee and the Fisheries Ministry to take action against some Oil Marketing Companies (OMCs) that are involved in the diversion of the product meant for fisherfolk in the country's coastal communities.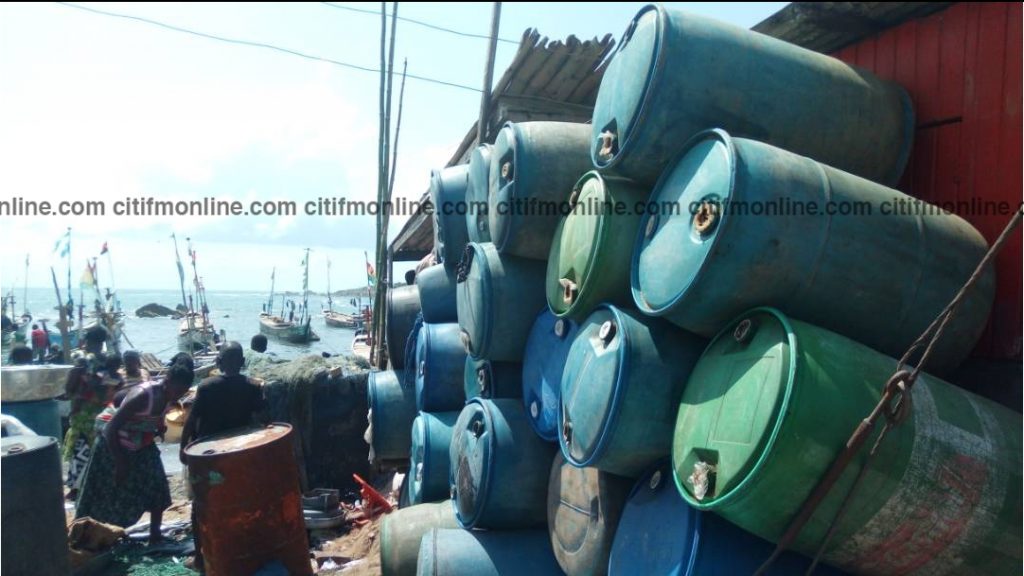 Empty barrels as fishermen struggle for premix.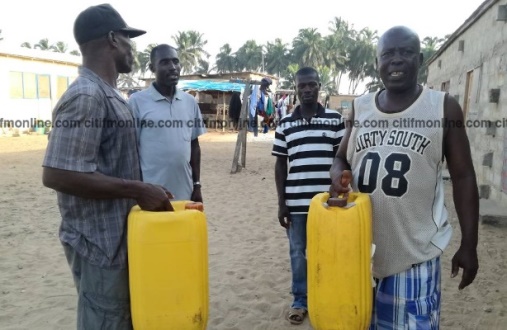 The OMCs, according to the letter, received consignments of the pre-mix fuel at the Tema Oil Refinery supposedly to be supplied to fishing communities outside Accra, however, they ended up being distributed in Accra, often to industries.
The development, which has persisted for several months, appears to be a major factor in the collapsing fishing industry, with a decline in local fish production and increase in fish imports.
But in a rather combative interview, Madam Afoley Quaye said she was informed that the supposed diverted pre-mix fuels were duly received.
She said, "I went to the landing beaches to find out exactly what they were doing there, and the members of the landing beach committees gave me documents to prove that they have actually received the pre-mix fuel."
This claim by the Minister, is however at variance with the NPA letters which also confirmed that in the 249 diversions recorded, receipts were made available by some of the landing beach committees, although they never received the product.
Source: citifmoline.com